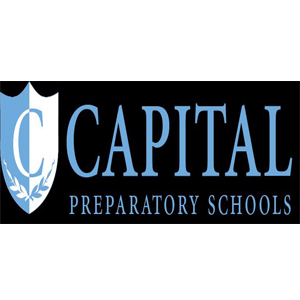 Capital Preparatory Schools
777 Main Street, Bridgeport, CT 06604
Capital Preparatory Schools ("CPS" or "Capital Prep") is a charter management organization serving 1,500 children in grades kindergarten through grade twelve, managing four sites across New York and Connecticut (Capital Preparatory Harbor Upper School, Capital Preparatory Harbor Lower School, Capital Preparatory Harlem Charter School, and Capital Preparatory Bronx Charter School). The mission of Capital Prep is to provide historically disadvantaged scholars with the college and career readiness skills needed to become responsible and engaged citizens for social justice. Capital Prep strives to ensure that all scholars are able to do so by offering a rigorous college preparatory curriculum, an eclectic variety of athletic programs, project-based learning, and multi-pronged faculty support.
Login to be able to participate
Students must use UPRM credentials to access Virtual Booths, Webinars, and Activities​. Recruiters and staff, use the credentials provided by UPRM Placement Office.
No virtual booths available.