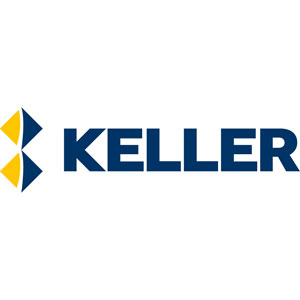 Keller North America, Inc.
7550 Teague Rd, Suite 300, Hanover, MD 21076
Keller North America, part of the Keller Group of Companies, is a long-standing specialty foundation contractor serving the North American construction market. We are part of the largest worldwide ground engineering and construction firm, Keller Group PLC, based in London and trading on the London Stock Exchange. Keller is the largest geotechnical solutions specialist with our North American operations consisting of 4,500 employees in 70+ offices.