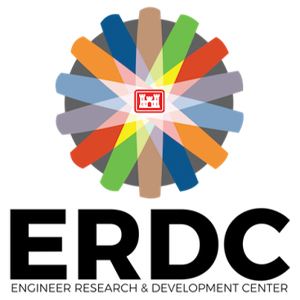 U.S. Army Engineer Research & Development Center
3909 Halls Ferry Rd., Vicksburg, MS 39180
The U.S. Army Engineer Research and Development Center (ERDC) is the premier research and development center for the U.S. Army Corps of Engineers. We discover, develop, and deliver innovative solutions to the nation's toughest challenges in military engineering, installations and operational environments, civil works, geospatial research and engineering, and engineered resilient systems. ERDC consists of 7 world-class laboratories, of those 4 are located in Vicksburg, MS, 1)Coastal & Hydraulics Lab, 2)Geotechnical & Structures Lab, 3)Information Technology Lab, 4)Environmental Lab. While the Construction Engineering Research Lab, the Geospatial Research Lab, and the Cold Regions Research and Engineering Lab are located at Champaign, IL, Alexandria, VA, New Hampshire, ME, respectively.
Login to be able to participate
Students must use UPRM credentials to access Virtual Booths, Webinars, and Activities​. Recruiters and staff, use the credentials provided by UPRM Placement Office.
No virtual booths available.